Even though the season of outdoor concerts is coming and we can still welcome it now at the end of April at the Witch Ward in Mlada Boleslav, it looks like, that May is half to us with a "club tour".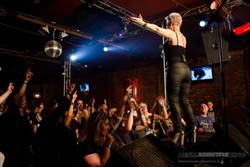 On the first Saturday of May you can enjoy a very pleasant visit to the club Hobe Music Hall in Pardubice.
Last year's premiere in Hobe was held early in April and was quite stormy.
Crowded club, great drinks and everything - a relaxed and euphoric atmosphere.
;)
We hope to meet again in large numbers at this club, this time on May 6!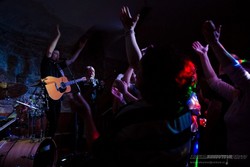 The next Thursday, as some would correctly estimate, is reserved like every month for "Rikatádo".
This time again with our old guitar crew composed by Ondra, Petr, Lucka, Pospa ... and maybe Zuza will come to sing... sure!
:D
So don't forget to book in time! ;)
The third week of May doesn't go without a club too.
Time is running so fast and it's been more than half a year since we visited club Dřevák (Woodcutter) in Kladno!
And because we are returning to Dřevák regularly every six months, it was time to look again at this "flatbed".
So stop in Dřevák on Friday, May 19th! This will be a wild (joy)ride again !!! 8-D